ABK filters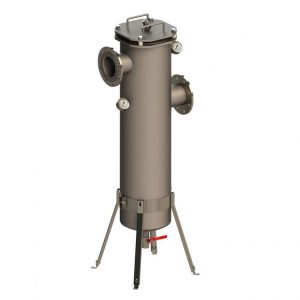 The pre-filtration strainer with reusable stainless steel basket designed for long life.
Stainless steel housing and basket
Reusable baskets
No mechanical moving parts
Easy to install, maintain and clean basket
Alfa Water ABK filters can support flow rates of up to 600 m³/h (2642 US gpm) with five sizes of screens up to 8100 cm2, with basket screens covering the range of filtration degree between 100 μm to 5000 μm and with different range of inlet/outlet flanged connections between 2″ and 10″.
ABK filter is provided with supporting legs, manual drain valve, manual vent valve and pressure gauges. ABK filters can be equipped with a magnetic kit to capture any particulate metal present in the water.