AHC filters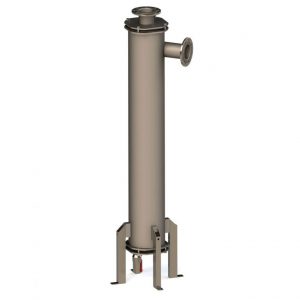 The liquid-solid separator filter with High Efficiency and limited pressure loss.
High effeciency to remove sand and heavy suspended solids
No interruption flow
No filtration screen or internal moving parts
Zero maintenance
Very low water loss
Alfa Water AHC filters are centrifugal seperator used widely in different industry especially for coolong tower.
They can remove 98% of sand and/or suspended solids size larger than 50 µm.
AHC filters support flow rates of up to 200 m³/h (880 US gpm), with different range of inlet/outlet flanged connections between 2″ and 6″.
AHC filters can be integrated with automatic drain valve.
Available 2 controllers:
AWC Timer (preset time, IP54)
AWC Basic controller (preset time and/or manual start, IP54, 4DI, 4AI/DI, 4DO, LCD Display 1.5″)